#3 Diversity in Skin Tone
Last week, we talked about "Comfy" and introduce its best illustration--Bralette. This week, we are going to take further discussion about the concept "Diversity".
For quite a long time, when our customers mentioned NUDE color, it is naturally considered to be a light Caucasian skin tone--beige. However, it is not the case any more. Along with broader awareness of [Diversity", social medias promoted a New Neutrals campaign last year. Accordingly, lingerie brands are taking various skin tones into their collections.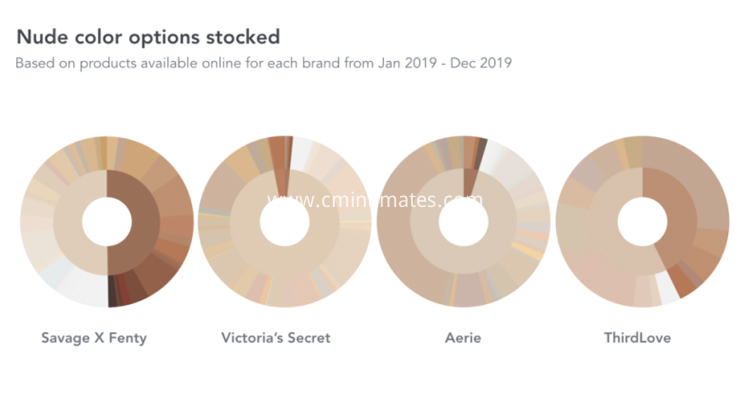 We also met quite a few new design teams interested in applying darker skin tones to their designs. But to be honest, it is not an easy job from manufacturer` views, especially when you can only start at small quantity.
First, now we will need much more [NUDE" shades--chocolate, cafe, cinnamon, caramel, berry and so on. Even though you just choose 3-4 for your specific markets, the MOQ for dyeing is already huge burden for beginners.
Luckily, we have a stock of different fabrics that may meet your needs. If you order these colors from us, using our at stock material, you can still begin fron 100pcs!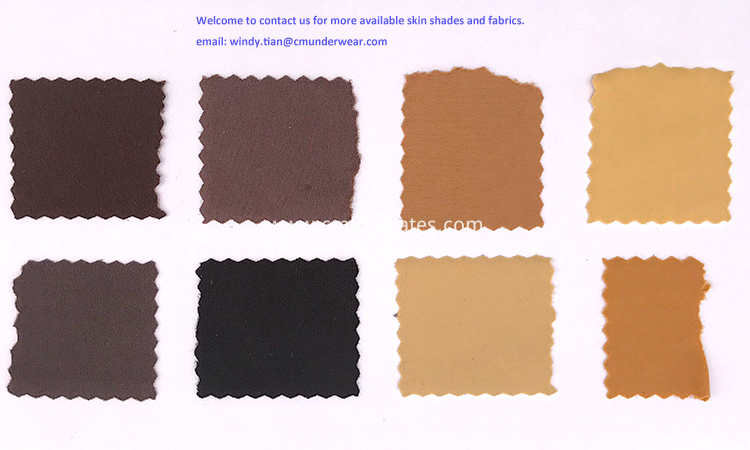 Secondly, as I mentioned in last articles, it is always difficult to begin with padded cup bras, as there too many cup sizes. So we suggest to begin with knickers and also bralettes or tank tops like below.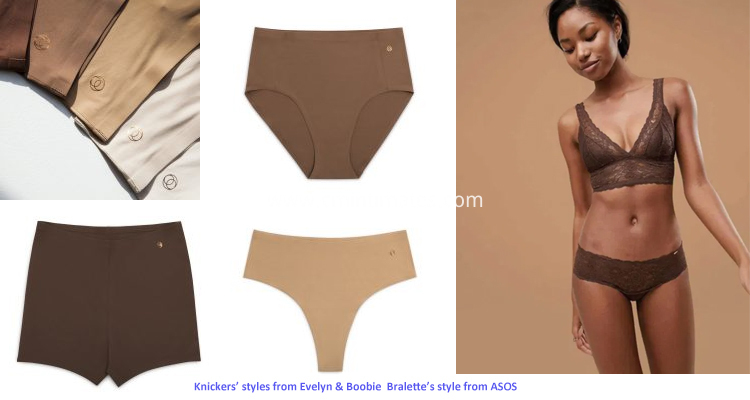 Otherwise, if you already have mature distribution channels and can afford much higher MOQ like 1000-3000pcs.
We are also happy to introduce some styles that are hot seller among our customers, like Seamless Bra sets coming in chocolate, beige, brown.