Nowadays, no one can deny that "Comfy" & "Diversity" are already keywords of lingerie products, and undoubtedly this trend will continue in the coming future, along with the awareness of "Every body is beautiful".
In the past years, the best design to illustrate "Comfy" must be bralette, which is soft, light and breathable. No push-up, no wire, you are just beautiful as you are.
More and more lingerie brands are embracing bralettes into their collections. And below is a chart for illustration: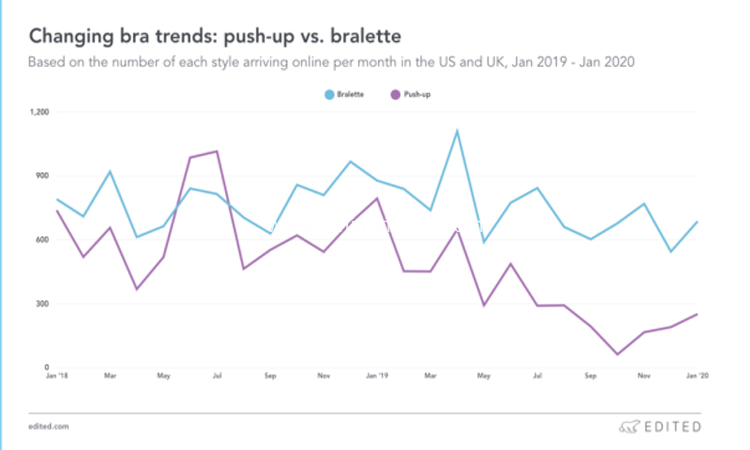 And from our on-line figues, we find that the best selling bralette is the ones made with LACE, no matter traditional scallop laces or luxury eyelash lace!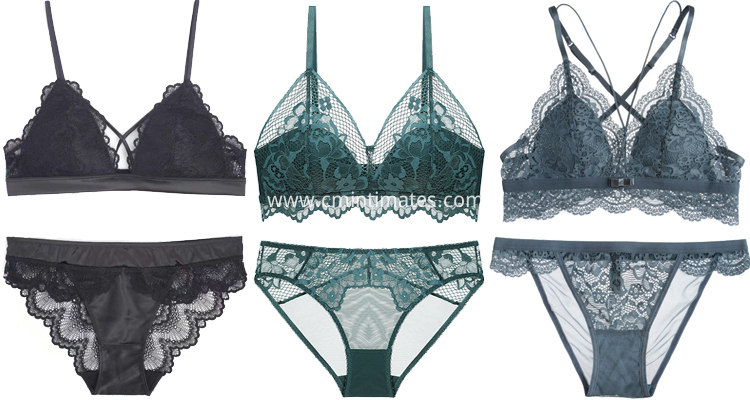 https://www.cmintimates.com/bra-and-brief-set/
Besides these laces, we also find that Chantilly Lace, with its unique and particular flower patterns, are great choice for high end lingerie brands. Chantilly Lace has a different weaving way from normal laces, so the flower pattern is far more fascinating and elegant than the other.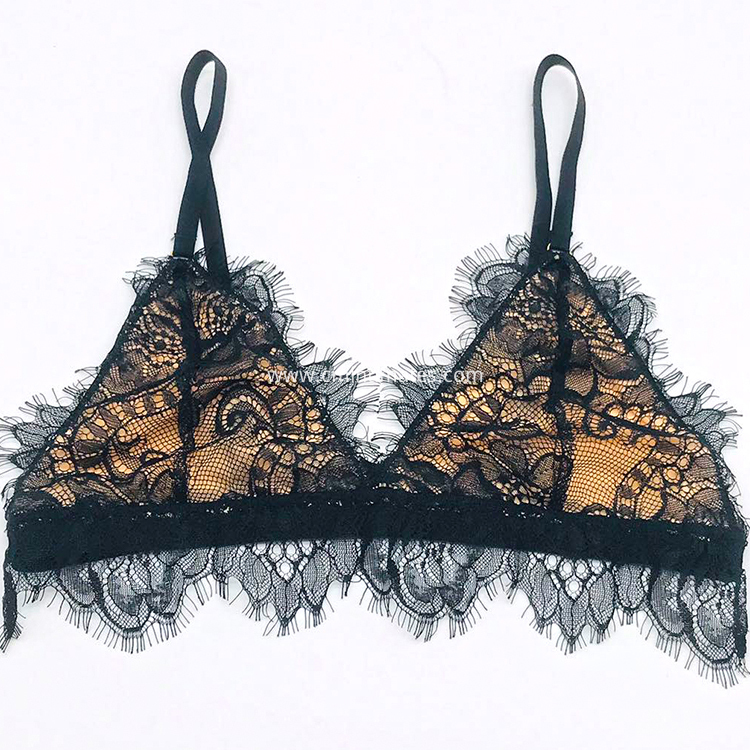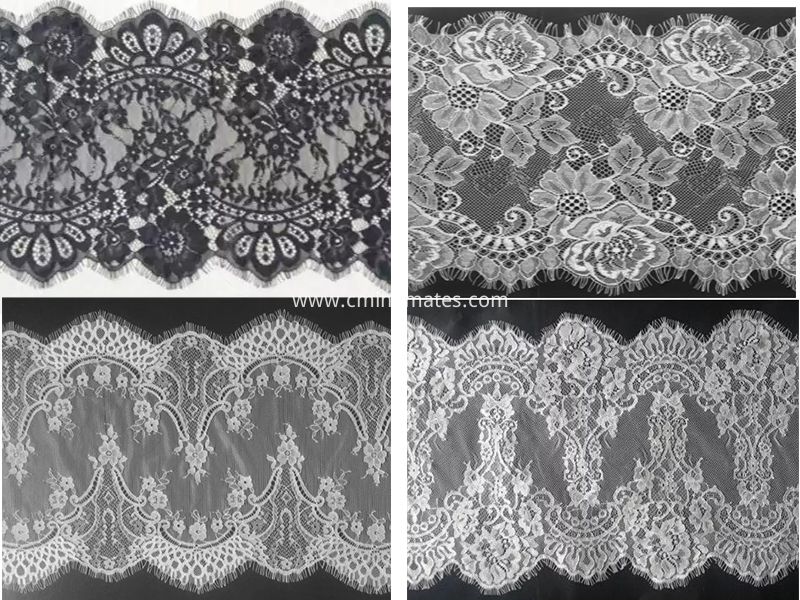 Still, there are some other features we need to take into consideration, when using on actual production.
Below is the advice from Manufacture side:
#1 The most important feature of Chantilly lace, is its elasticity
Well, as you may know, it is rigid. And this restricts the part that we can use on Underwear, which require certain elasticity.
So we recommend to use this lace only on bra cup, or some decoration part, but not the wings or back part of bottoms.
For bra wings and bottoms, we always suggest to use some fabric with great elasticity, like mesh, cotton or micro.
#2 Chantilly Lace is not a roll of consecutive lace, instead, it is separated by pieces, and each piece is only around 2-3 meters long.
This means much higher wastage rate at production, so the cost is high. Thatis why you rarely see this on mass markets. But why we still recommend this costly material?
Because we believe its exclusiveness is exactly the best way to promote uniqueness of your brand.
And the good news is, for most patterns, we have black and white version in stock, which means:
1 You can order small quantity as a try.
2 You can save extra dyeing fee.
3 You can save the time for dyeing.
All these is a compensation for the price you pay!
#3 Bralette is a good try for starter.
Finally, we would like to go back to bralette itself.
We met many new design teams, who have big difficulty about MOQ for styles like bra. Unlike bottom, bras can come to many many more different sizes, and each size will normally need certain MOQ.
For example, if you want to make 4 band widths 32-34-36-38, and 4 cups B-C-D-E, there will be 16 sizes, so the order quantity will be at least 60*50pcs MOQ/size==3000pcs! It is actually the MOQ that most factories ask for bras, which results in a large SKU and become huge burden for starters.
Luckily, for bralettes, this is much easier. Cup sizes are no longer important here and we can just make from XS-S-M-L-XL. And with the help from some manufacturer like us, you can start at 200-300pcs per design! It is 90% less than bra with wires and cups!