Underwear with brand name on elastic band is often seen for men styles like men boxers or tights. It is a good way to emphasize the brand and make a difference between simple designs.
Now some lingerie brands also use this to stress the uniqueness. And I believe the most outstanding brand is Lounge Underwear. They employ elastic brand with logos on the lace bra thong sets, or cotton triangle bra thong sets, which is feminine and impressive at the same time.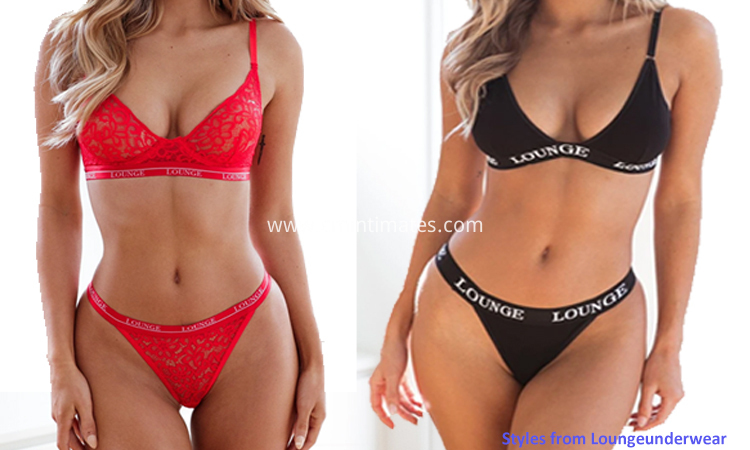 I believe you guys may already have some plans to add this to your new collections. And below I am providing some ideas from manufacturing fields, hope that you can choose the most suitable fabric, material and suppliers after reading.
#1 Always choose WOVEN LOGO elastic band, instead of print logo. Because the print logo will easily break when stretching, especially the low quality printing method.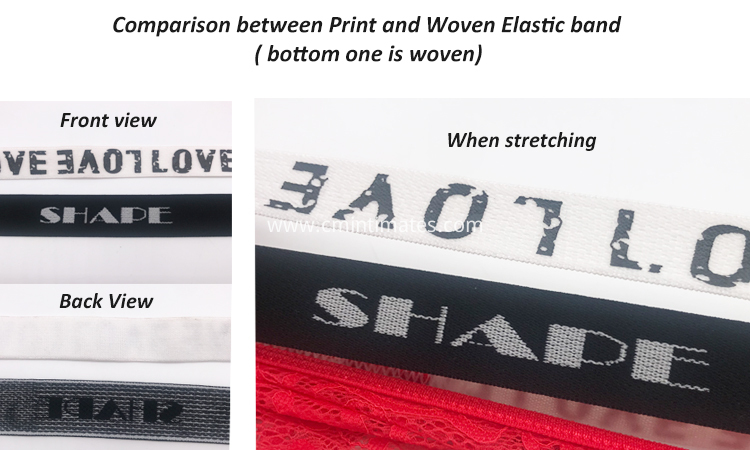 Though MOQ for woven elastic band is usually much higher than printed, and also printed ones are lower at costs, still it is not a good idea!
After all, you are putting your brand name on it! We have to find something of supreme quality and last long, right?
If you have difficulty to find the elastic band suppliers at small MOQ, welcome to come to us, we have the sources to help you begin your styles at 100-300 pcs.
#2 Always choose suppliers with nice workmanship and clean seams.
The styles with logo bands, are mostly simple designs, no extra accessories. This is wise as BRAND is the most important thing to underline here.
Obviously, seams and stitching become the first thing that consumers pick on, as long as they get the product in person. All brands have only one time to demonstrate its quality standard to new customers, so don`t mess it up!!!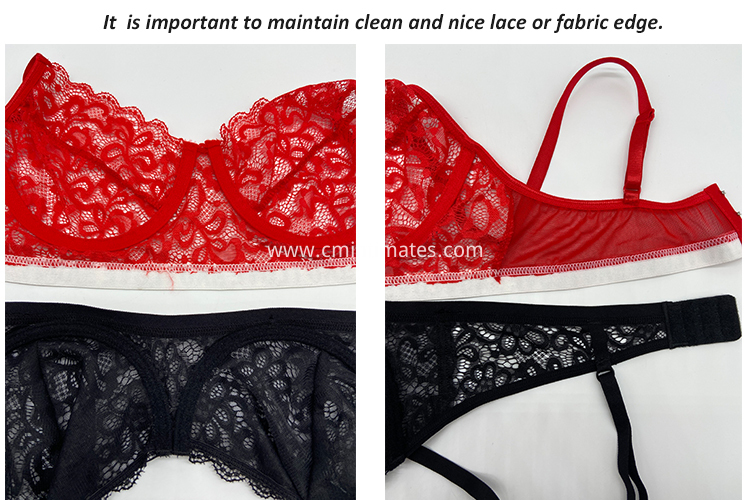 #3 You can be bold when choosing the fabric!
Most the styles seen in market are made by strechable cotton, it is comfy and classic for sure. But actually, we have more eco-friendly fabric to choose.
For instance, modal, modal mixed with cotton or the hot seller in summer--bamboo!!! The are all natural and extremely soft and absorbent when wearing inside.
Isn`t is a better idea to use something novel and more comfy for your new styles, than just follow the same as others?
We have all the above kind of fabric at stock, and various colors for choosing, so even you just start from 100 sets, you still have multiple choices!